In Fleep, you can configure your link previews preference per conversation, and for your whole account.
Link previews in a specific conversation
To turn link previews in one specific conversation on or off, open the Conversation settings and configure the setting accordingly. This will apply the setting to the conversation, meaning none of the members will see link previews in that conversation.
In the desktop version of Fleep, it's the second checkbox from the top: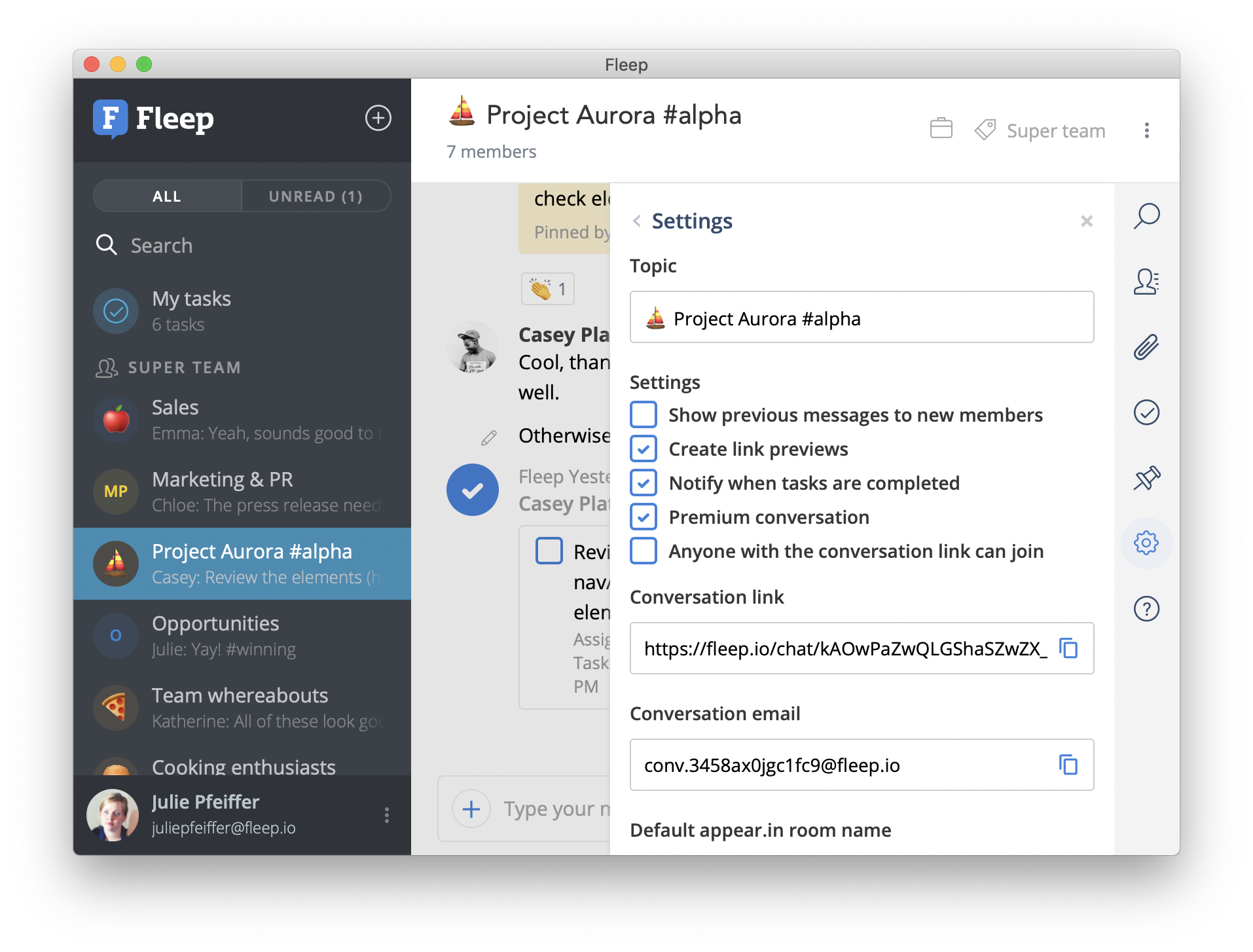 In the mobile apps, you will find the same setting in the conversation's Settings tab.
Link previews in all your conversations
If you'd like to turn link previews on or off for all of your conversations, then you can configure it as an Account preference. In this way, you will not see link previews in any of your conversations, but this will not affect any other participants of the conversations. In other words, the link previews just won't be shown to you.
In the desktop version of Fleep, click on your profile in the bottom left corner of the user interface, and choose Preferences from the popup menu. In the view that appears, tick or untick the checkbox in front of "Show link previews in message flow" accordingly:
In the mobile apps, you can find this under Settings for your account.