To use Fleep in compact view, all you need to do is make the window smaller - and the app (native app or in the web browser) adjusts itself to the compact view:
In the compact layout, you can see either the message flow of a conversation (above) or the full conversation list (below).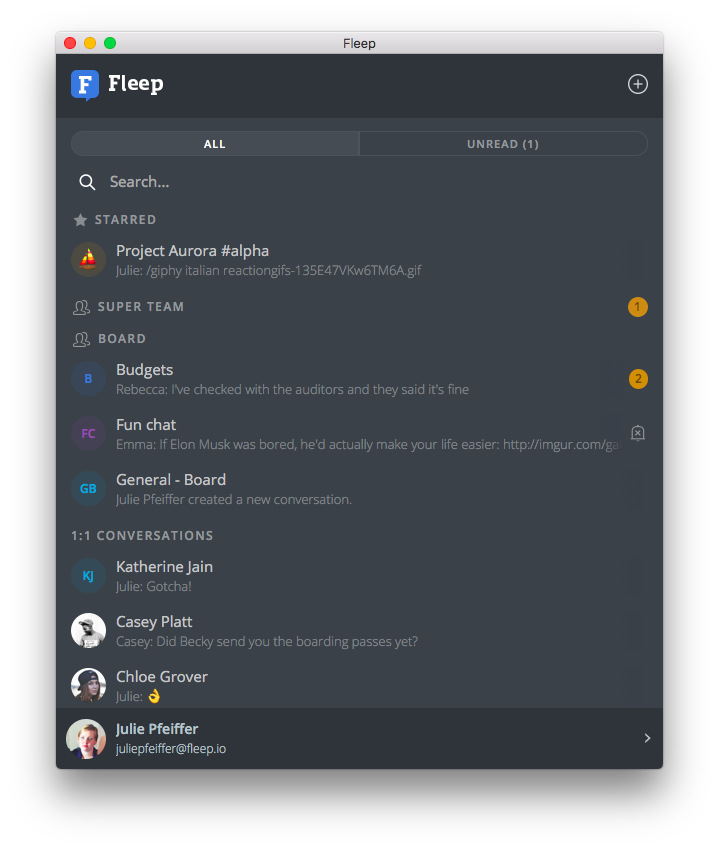 Why is Fleep use Fleep in compact view?
The main benefit is that Fleep does not take up much of your screen space in the compact layout. So you can keep up with what's going on in Fleep without having to switch between apps on your computer screen. This is especially beneficial to people working with large screens!