To delete a conversation, launch the conversation actions menu (right-click on the conversation in the desktop version, long-tap on the mobile apps) and click on "Delete" in the drop-down menu that appears.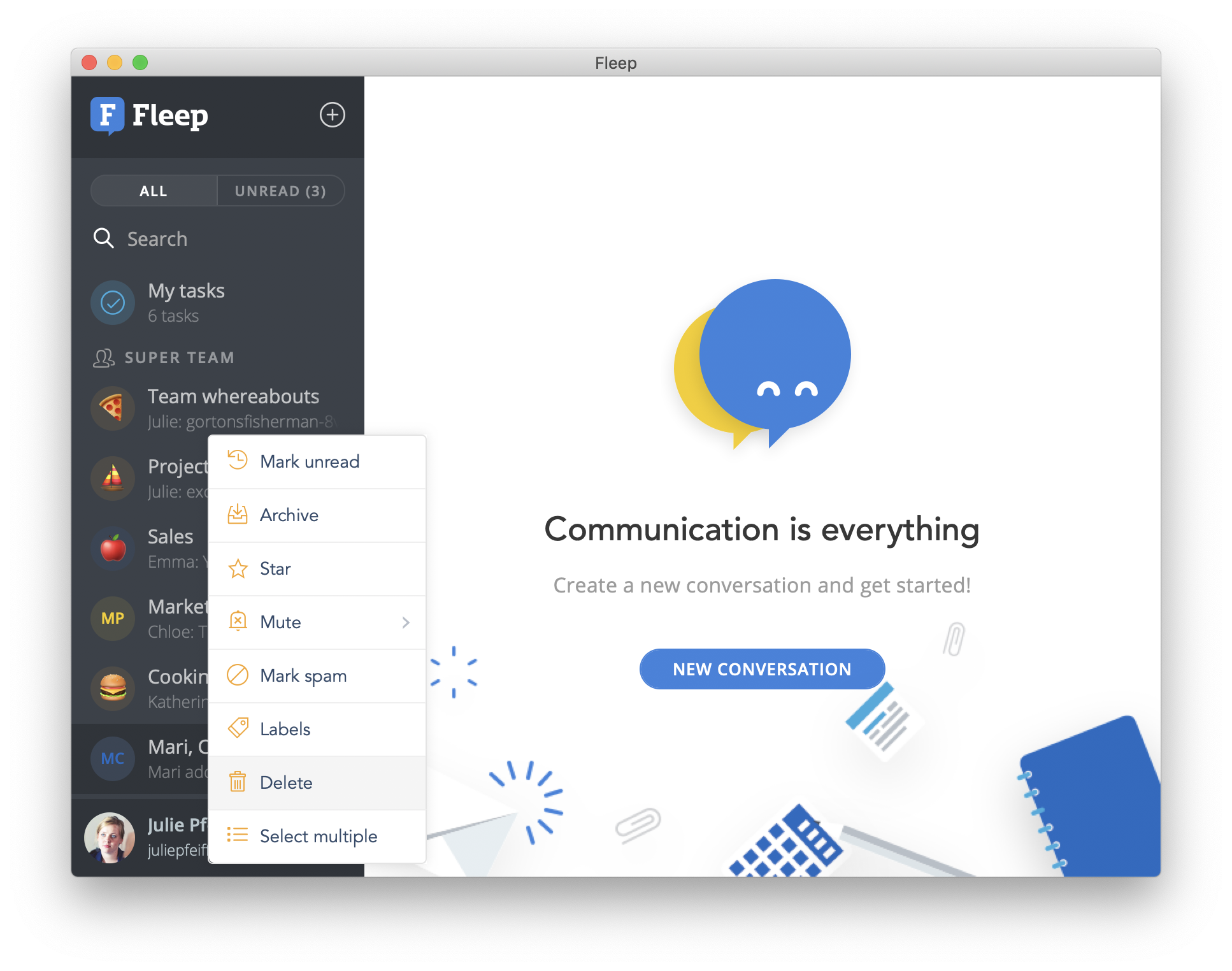 Please note that this deletes the conversation only from your conversation list. It does not delete the conversation for other members of the conversation. Once you've deleted the conversation you will have no access to this conversation or its content again.
Other members will not see that you've deleted the conversation and can continue the conversation. If your intent was to leave the conversation, use the slash command /leave instead.
If other chat members continue chatting in that conversation after you've deleted it, the conversation will re-appear in your conversations list (without the chat history). 
If you're a Fleep for Business admin, then it is also possible for you to permanently delete a conversation for all members.