In Fleep, important messages and files can be pinned to the conversation's Pinboard. You can use the Pinboard to pin meeting notes, important links or files, contact information etc. Sky's the limit.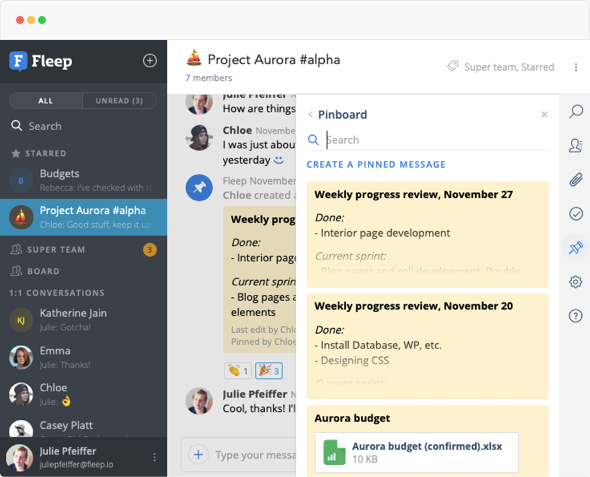 You can create a pinned message straight from the Pinboard, by clicking on "Create a pinned message" or by selecting the "Pin" message action for any message. 
All members of a conversation can edit the pinned messages, rearrange them on the Pinboard (by dragging and dropping them) and delete them.
Read more from our blog: Pinboards - to pin or not to pin?