Mute is a feature which allows you to silence (or turn off notifications) a conversation that's not relevant right at this moment for an hour, a day or a week (or longer if you repeat the action) and will trigger a notification after the time is up by bringing this conversation back into your Left pane view (or on top of the active conversations list) in Fleep.
You could also mute a conversation for forever which in its essence means that you're turning off notifications for this conversation.
To mute a conversation you need to right-click on it and choose Mute from the drop-down menu that appears. After that this conversation will be labeled as Muted conversation and you can find the conversations from the Left pane conversation list under the label Muted.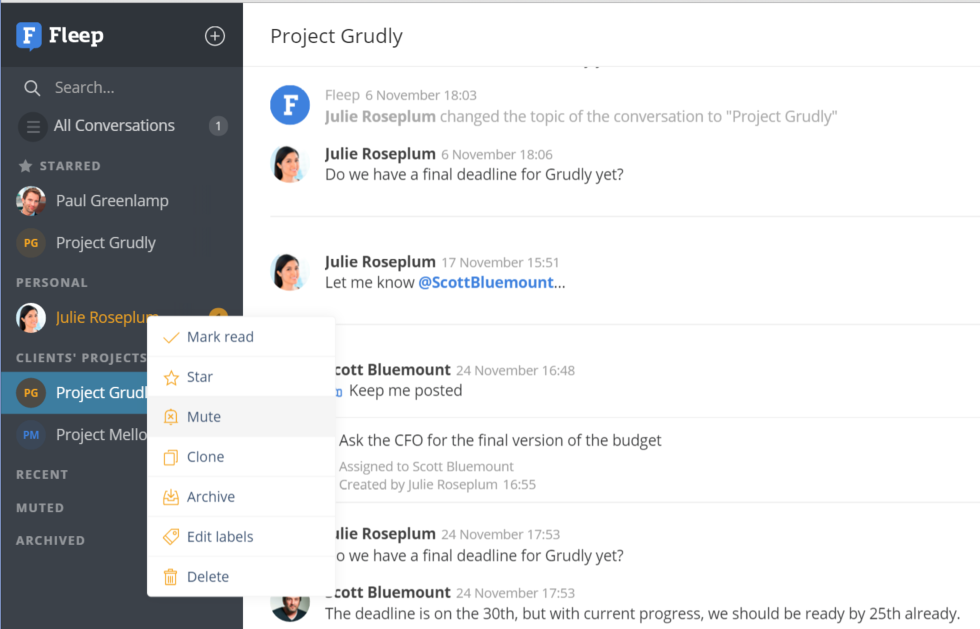 Here's a quick video guide to the Mute feature in Fleep: