Conversation labels allow you to organize your conversations however you like (e.g. Work, Personal, School, Project X etc). They work quite similarly to folders in email clients. You can add several labels to any one conversation and then choose how you want them to be shown on the conversation list.
To add or remove a label, right-click on the conversation and choose "Labels" from the menu that appears. In the new popup that opens, you will be able to add or remove labels, as well as create new ones.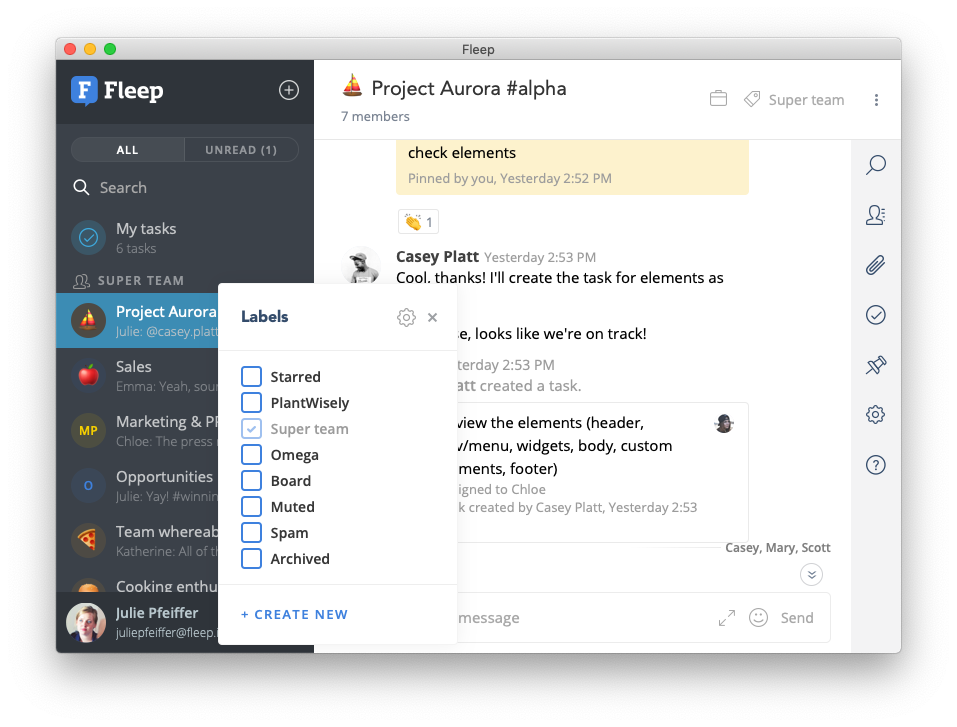 To manage your labels, click on the gear wheel icon in that popup, or choose "Labels" from the account menu that opens when you click on your profile in the bottom left corner of the Fleep user interface. 
In the Labels view you can edit and delete existing labels, as well as organize your labels.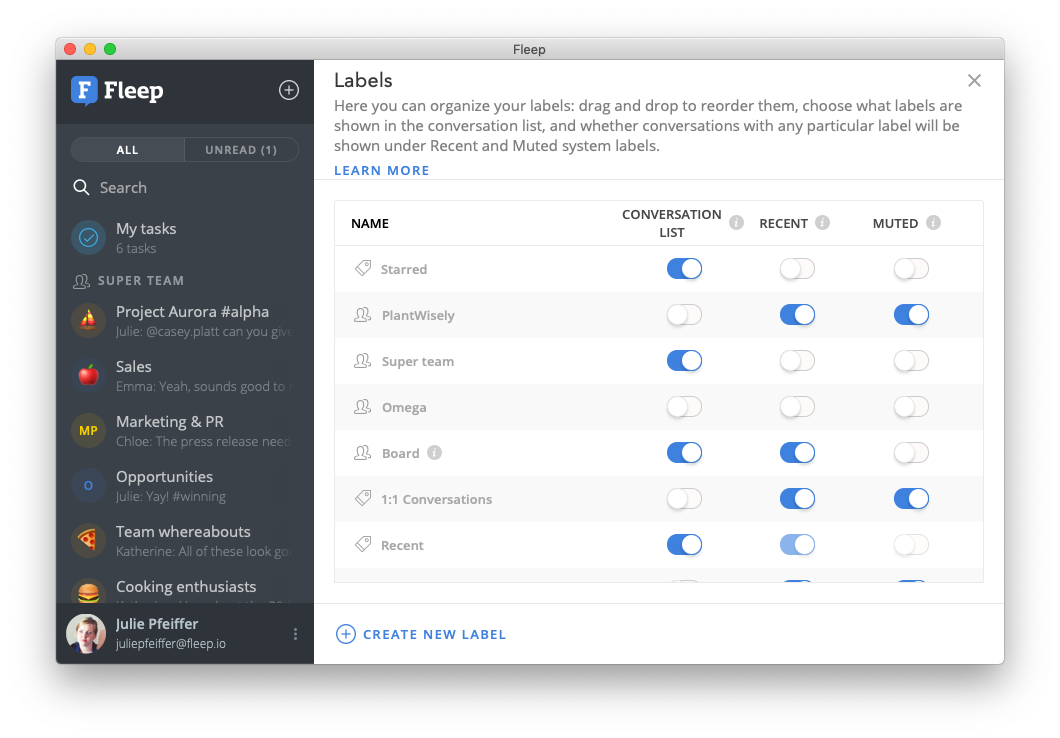 Read more from our blog: Manage your conversations with labels