Emoji are a great way to add emotion to your Fleep messages. There are two ways you can add emoji to your Fleep messages:

1. Select from the emoji menu
Click the smiley icon in the desktop version to launch the emoji menu: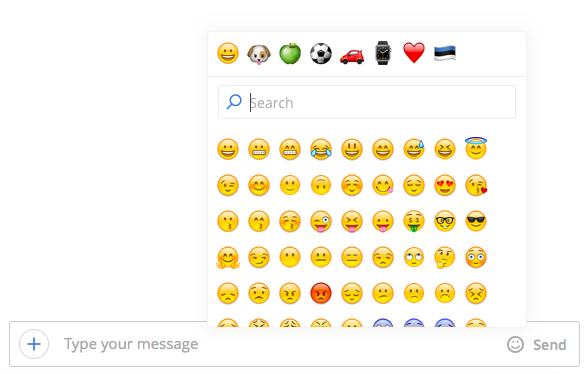 There is an emoji menu available in the Fleep mobile apps too, under the + sign (iOS on the left, Android on the right):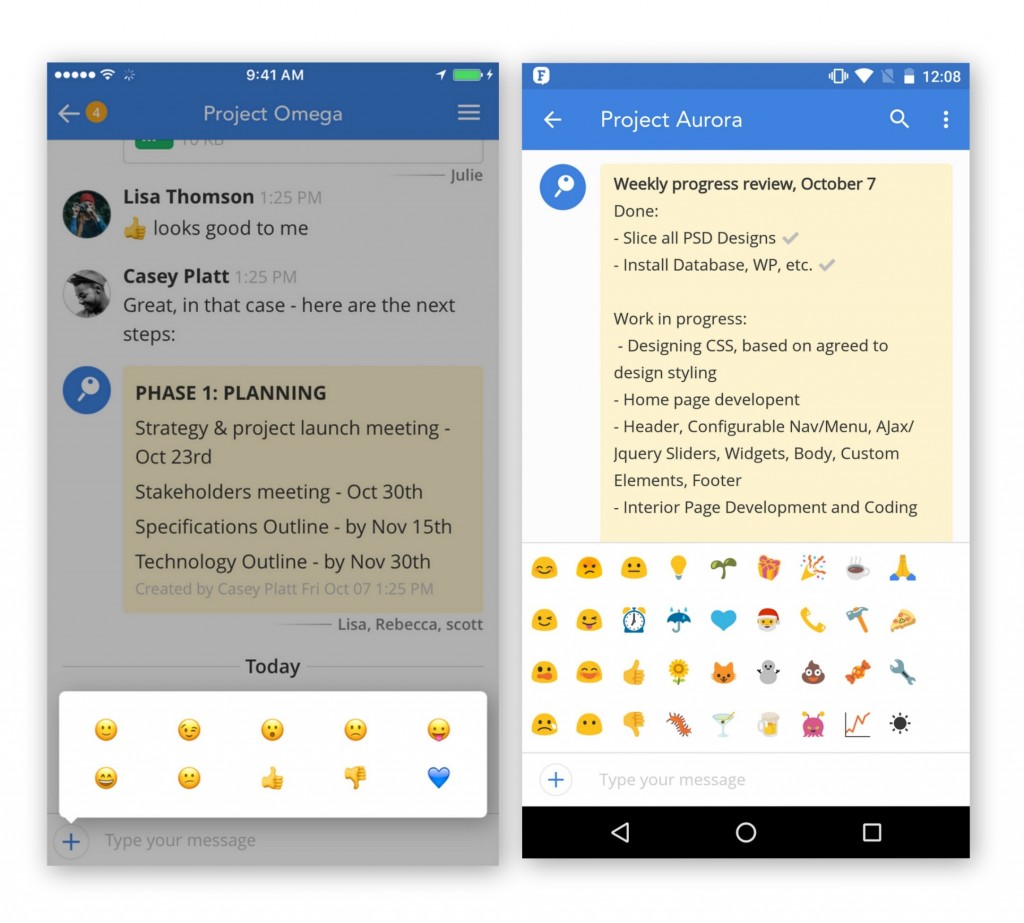 If you wish to be able to see all emoji, though, you can use the emoji keyboard on your iOS or Android device: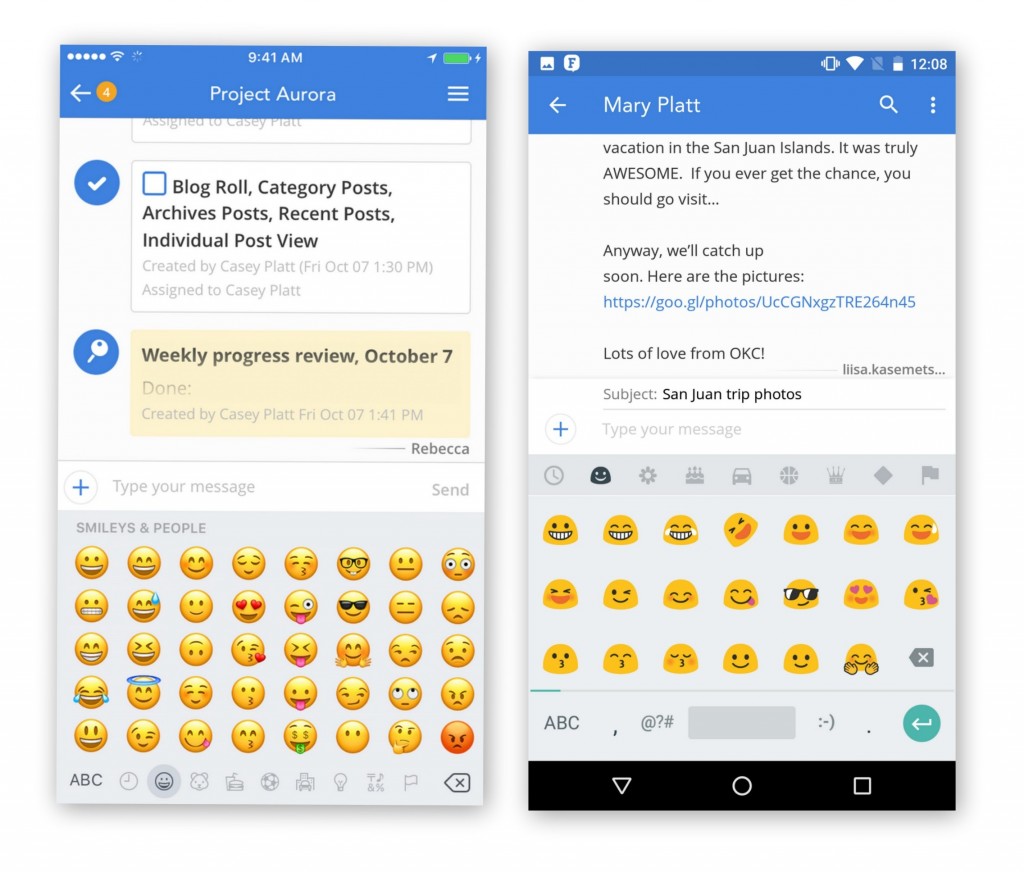 2. Type and send the emoji code
Fleep uses standard emoji codes - all you need to do is type in the code and send it. You can find all emoji codes in the emoji cheat sheet.
If you're not sure of the emoji code, you can also browse them by typing a colon followed by a few letters:
Note that emoji codes are not supported in the Fleep mobile apps just yet.