Yes! This is exactly what makes Fleep unlike any other messenger. You can add external individuals or even add multiple teams into any one conversation.
You can add anyone to a team conversation with their Fleep username or email addresses*.
Here, for example, the company's CEO Julie was added to one of the development team's conversations, so she would have an overview of the team's release updates: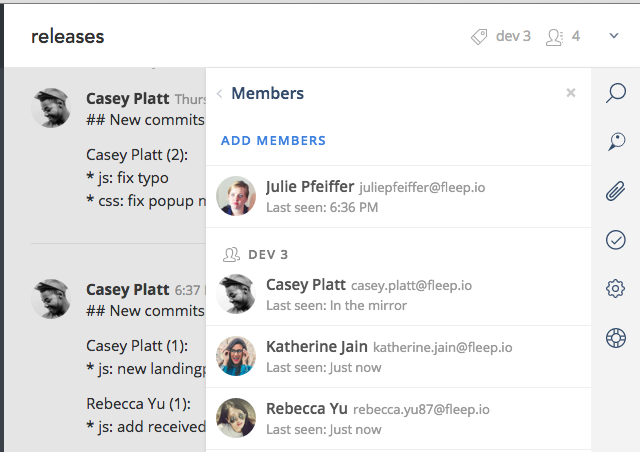 *If they are not a Fleep user yet, they will receive all messages as normal emails until they sign up.