In Fleep, you can add anyone to Fleep conversations as email participants - so they will receive all messages as regular emails. You can do this even if there is a Fleep account associated with that email address.
How?
When you create a new conversation or choose to add new members to a conversation, type in the email address of the person. If there is a Fleep account associated with that email address, a menu will appear where you can choose whether you wish to add that person with their Fleep account or with their email account:
So, if you wish to send them messages or files via email, choose the Email account contact and add them to the conversation. 
Here, for example, Rebecca is in the conversation both as a Fleep user and as an email member: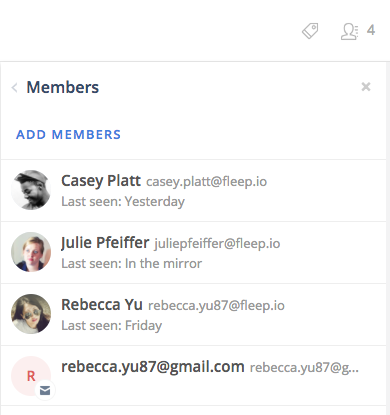 If someone has been added to the conversation as an email member by accident, any member of the conversation can remove the email participant from the conversation. They will then no longer receive the messages as emails:
Why?
There can be different reasons for why you may want to add a Fleep user to conversations as an email member. Perhaps they specifically asked you to send them a document to their email address - or perhaps they are no longer actively using their Fleep account, and thus have not been reading your messages in Fleep. In such cases, you can add their email account to the conversation and they will receive the messages in their inbox.