Yes, you can use Fleep with the Dark theme on the desktop versions (web browser, Mac app, Windows app and Linux app).
To enable the Dark theme, open your Account preferences on the desktop version of Fleep, find the 'Appearance' section and check the box for "Dark theme":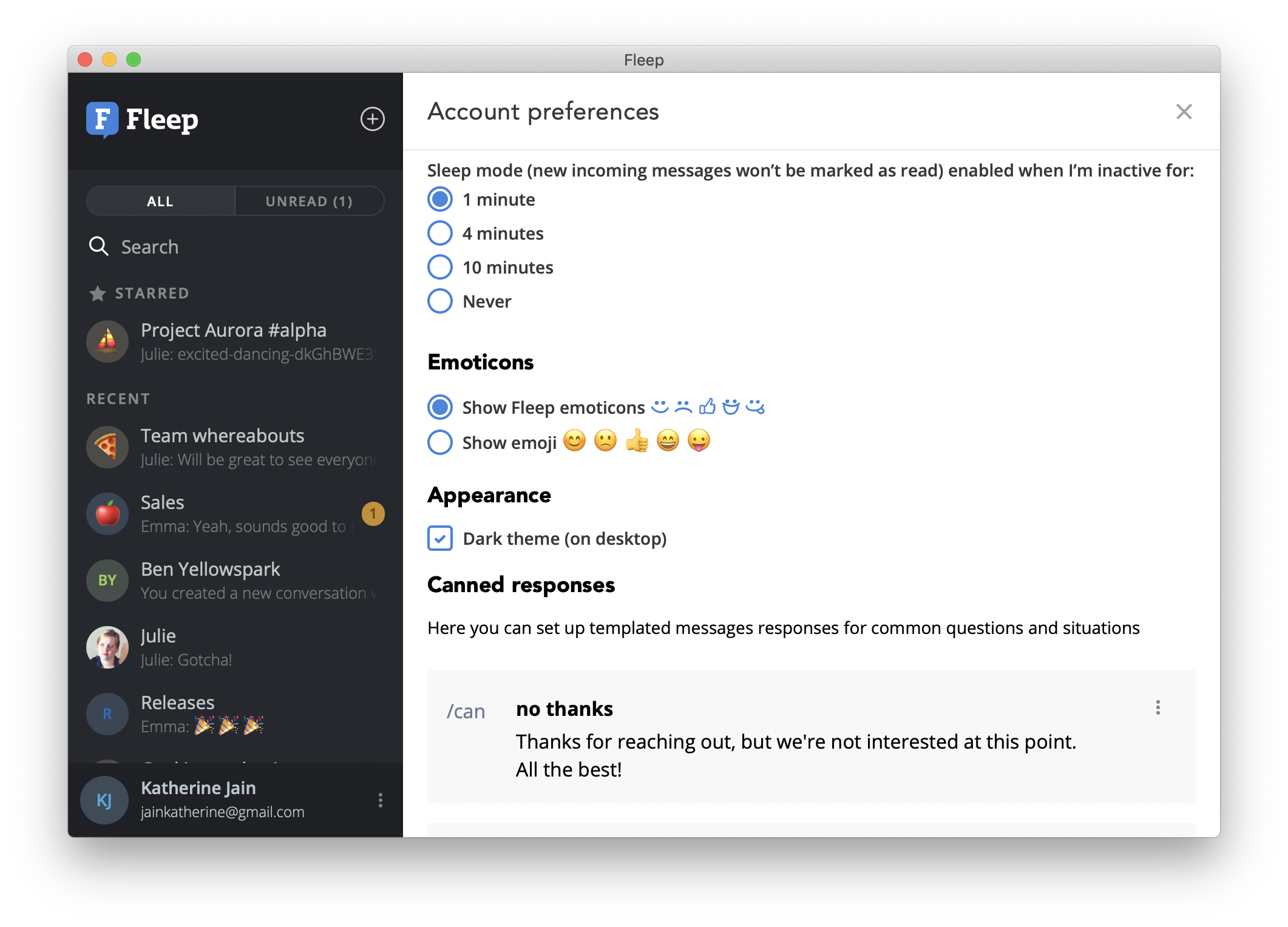 Once enabled, all the major parts of your conversations will be in the dark mode, with just the tasks and pins remaining as they are in the regular version: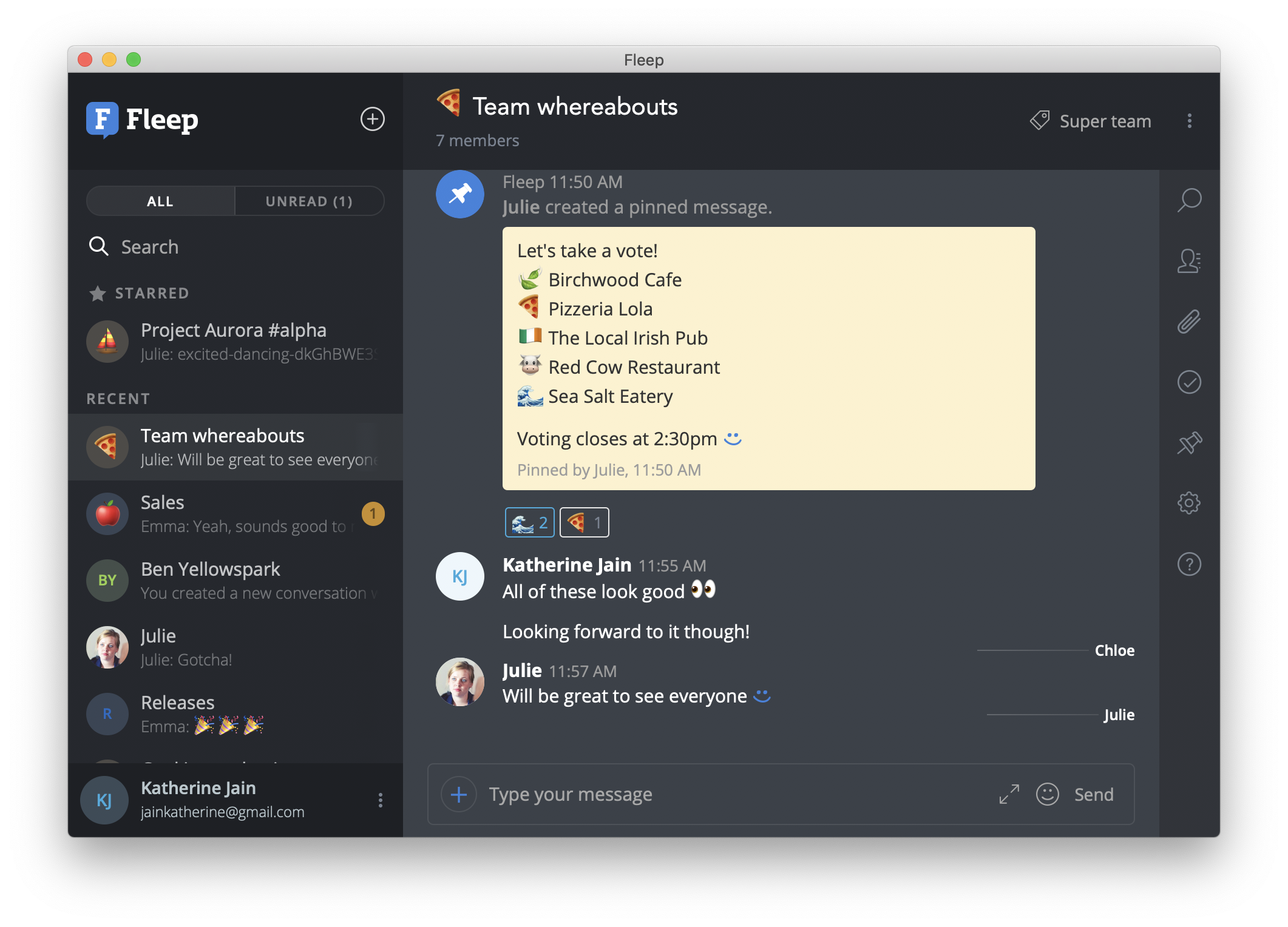 Do note that the Dark theme only applies to the desktop version of Fleep. The mobile apps do not have a dark mode at this point.